Take your club to top of the leaderboard
make it simpler to manage & reconcile payments
We've spent decades delivering automated financial applications with rules applied for payments, reconciliation and reporting to banks and retailers.

Now you can apply our expertise to running your club much more efficiently.

Cheaper market rates for payments, cards and direct debits.

Faster automation with flexible & customisable payment arrangements for direct debits

Higher quality systems integration, so all websites, payments and membership systems are in sync without any manual effort.

All payment methods supported & reconciled

(Debit/Credit cards, Apple/Google Pay, Direct Debit, Standing Orders & Bank Transfers)

Configurable email notifications & reminders for late & missed payments. SMS reminders for very overdue payments

Automatic payment retries for lack of funds or rejected payments


All automatically reconciled & synchronised with your membership system
(BRS, Club v1, Intelligentgolf, VMS)
Lowest payment fees on market
Fully automated reconciliation
30 Years banking & payments expertise implemented on your existing website in days
our algorithms INTELLIGENTLY MATCH YOUR BANK STATEMENTS TO PAYMENTS
more accurate reports on who owes you money. automated reminders & collections
we can take your web-site from amateur to tour pro
Most clubs have over 80% manual processing
no more data admin.
spend more time playing golf
Reconciling payments is hard. Especially using traditional methods of cash, cheque, standing order and bank transfer.
Yes it is cheap for the member, but there is a cost in the back office trying to reconcile it.
Then there is updating the member record and the accounting entry. Every month, reconciling hundreds of payments, manually.
Most golf clubs have two or three payment methods that are automated. Typically, at most, around 10-20% of members use these methods.
We can help transform this.
Imagine having a system that automatically processes all payments and reconciles them in one place. This means less time spent on administrative work, more time to focus on growing the business.
We have transformed all our golf club customers to over 95% automated processing & reconciliation.
nooQ Golf is an automated payment processing solution that takes care of all your back office needs so you can focus on growing your business and giving your members a modern, simple and secure way to make payments.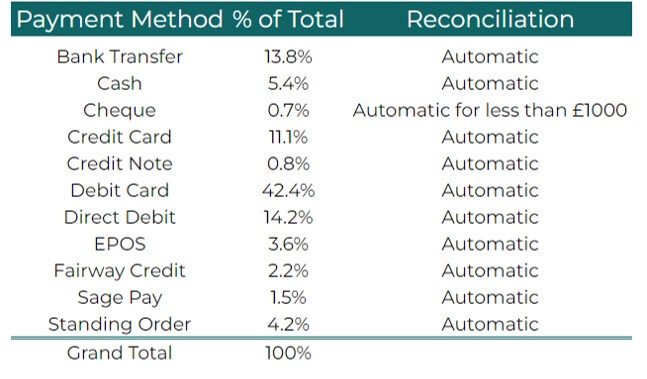 Our latest case study with Cathkin Braes who have over 900 members & healthy waiting list shows how we increased Club v1 usage and automation. Read on how their newly implemented membership system, which has revolutionized the way the golf club operates.

If you're a golf club looking to streamline group bookings for golf outings, look no further for how we helped West Lothian Golf Club automated online diary bookings for group outings.

The challenge is to come up with a golf course using your favourite hole.

It has to match its hole number on the course it is located on.

Without using any course that has staged The Open Championship.

We think this would be epic! What do you think? Any holes you would change?

How Doncaster automated the vast majority of memberships. With new donations capability we helped Doncaster raise over £5000 for their Junior Foundation

Club v1 admin reporting can be challenging. nooQ Golf reporting and accounting makes it simpler to find how much money golf clubs are owed.

How you can simplify back office admin, reconciliation and lower costs by automating payments, changing payments strategies, integrating systems and improving how memberships are managed.
are you confident you are reporting accurately?
Want to automate 95% of your back office admin?
Lowest fees on the market

are you confident you are reporting accurately?
Want to automate 95% of your back office admin?
Lowest fees on the market
reconciling bookings, memberships, payments & reporting is not easy
It's not easy staying on top of bookings, memberships, payments, reporting and reconciling it with accounting. Different sytems display different information and they don't talk to one another, never mind know who is correct or accurate. Current golf club membership systems are good at automating the simple processes but that does not cover more complex scenarios which are more common. 
What if we could effectively duplicate the best of your staff to do this for you?
Imagine your Front Of House, Secretary, Treasurer, Captain & Professional on their best day, all rolled into one.
We can apply your club rules automatically, update all systems for you and present an efficient, customer-focussed, first-class experience to anyone who wants to make payments. 
Most clubs have terrible customer experiences. They don't answer the phone, they don't reply to group bookings and leave new membership enquiries unanswered.
Please don't do that.
We can fix all that and help you to put your best foot forward to existing and potential customers.
30 Years banking & payments expertise
implemented on your existing website in days
finding & coordinating transactions for you.
our algorithms learn, match & update systems for you
more accurately mapping who owes you money. automating reminders & collections
we can take your web-site from amateur to tour pro
100% MEMBERSHIP AUTOMATION
FULLY AUTOMATED SYSTEMS INTEGRATION
CUSTOM & INTEREST FREE DIRECT DEBITS
AUTOMATED IVR & TELEPHONY
AUTOMATED EMAIL & SMS REMINDERS
AUTO UPDATE SAGE & QUICKBOOKS
Expertise in implementation & custom solutions
Still setting up memberships & bookings using PDFs, Word docs and emails ?
About as much fun as three putting the 18th
Don't let people walk away from your club, or website wondering how to join or book your services.
Give them first class customer service.
Join, book, pay and send a welcome pack in minutes.